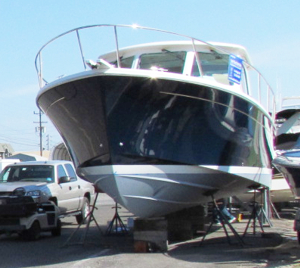 Cradle Storage
Cradle storage is for boats up to 38 feet, with a maximum weight of 16,000 pounds, and a maximum beam of 10 feet. It includes one daily launch and haul during the Summer season.
Cradle customers, please be sure to call 1 hour ahead and your boat will be in the water waiting for you!
Cradle Storage Rates (Rates are subject to change)
Yearly Cradle Storage: $210.00 Per Boat Foot
Summer Only (April 15 thru October 14): $170.00 Per Boat Foot
For cradle availability please call us at (732) 842-3700 or e-mail us at office@navesinkmarina.com.